WCTE Celebrates Black History Month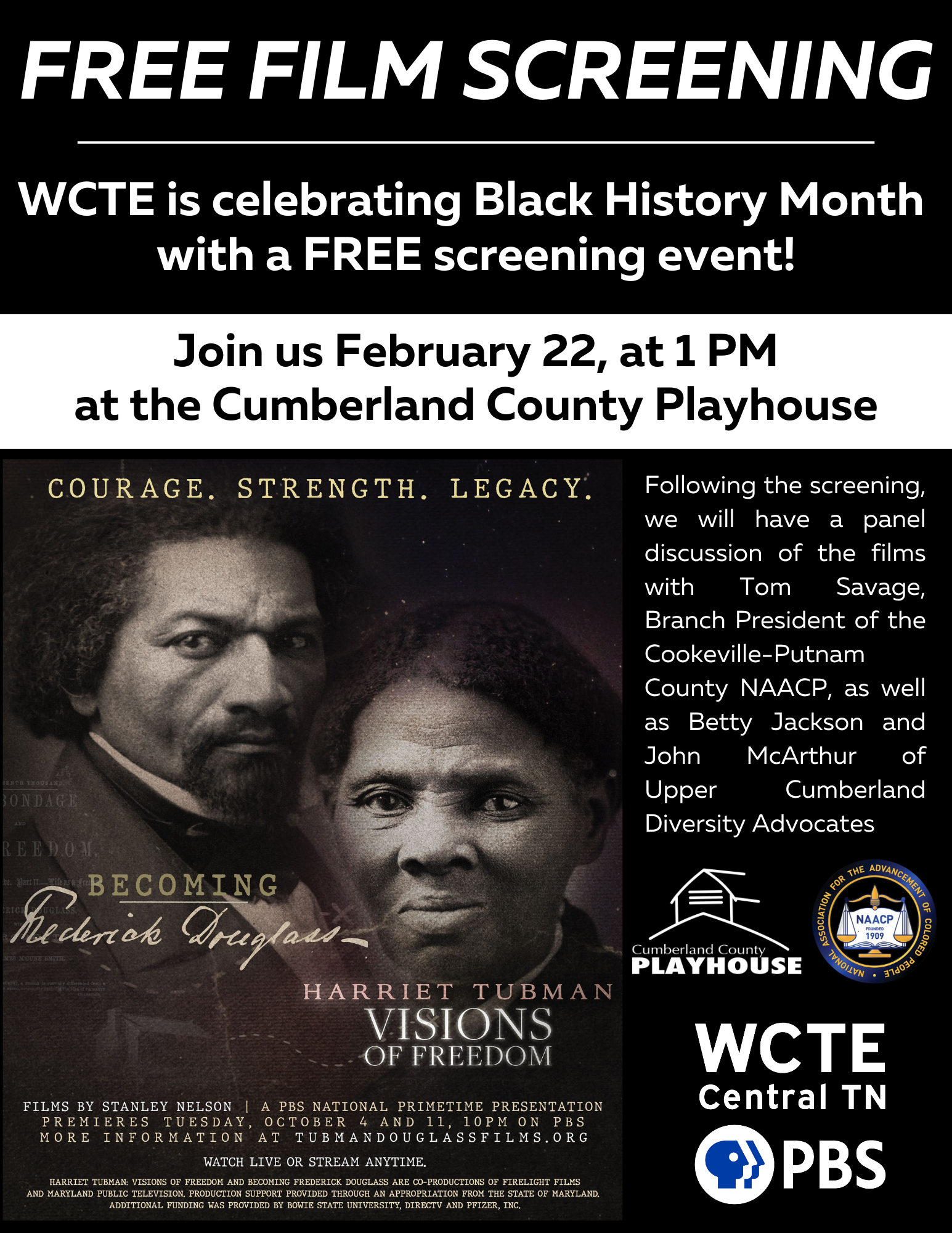 Join us Feb. 22nd for a Free Screening at Cumberland County Playhouse!
In "Becoming Frederick Douglass," we'll discover how a man born into slavery became one of the most influential voices for democracy in American history. Oscar-nominated filmmaker Stanley Nelson explores the role Douglass played in securing the right to freedom for African Americans.
"Harriet Tubman: Visions of Freedom," takes us beyond the legend to meet the inspiring woman who repeatedly risked her own life and freedom to liberate others from slavery. Born 200 years ago in Maryland, Harriet Tubman was a conductor of the Underground Railroad, a Civil War scout, nurse and spy, and one of the greatest freedom fighters in our nation's history.
Both of these inspiring films are streaming now for WCTE Passport members. This member benefit allows you to stream thousands of hours of incredible programming, anytime from anywhere!
Becoming Frederick Douglass
A First Look at 'Becoming Frederick Douglass'
The filmmakers discuss the life of Frederick Douglass.
Harriet Tubman: Visions of Freedom
The Inspiring Life Story of Harriet Tubman
Discover the inspiring life story of Harriet Tubman.