WCTE's STRATEGIC PLAN - MISSION, VISION, & VALUES
The Public Broadcasting Act of 1967 declared that "it is in the public interest to encourage the development of programming…that addresses the needs of unserved and underserved audiences, particularly children and minorities." It is essential that public television stations strengthen their commitment to diversity, equity and inclusion in their management, their governing boards and their workforce to better reflect the society we serve. Public television management believes that promoting diversity, equity and inclusion in our workforce and organizations is a moral imperative that will also improve our programming, our business operations and our service to our communities. WCTE has a forty plus year history of serving the people of the Upper Cumberland and beyond as a full PBS member station. Join WCTE in our commitment to diversity, equity and inclusion as we offer our better selves to each other and to the communities we serve.
VISION STATEMENT
An educated, informed and inclusive region.
VALUES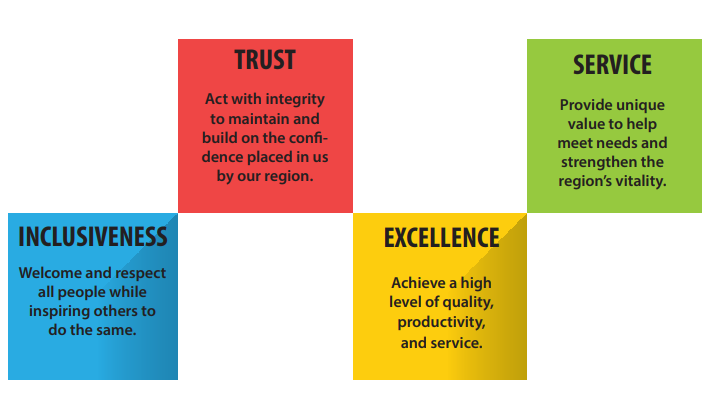 ---
MISSION STATEMENT
WCTE PBS uses public media to inspire lifelong learning and to give voice to Central Tennessee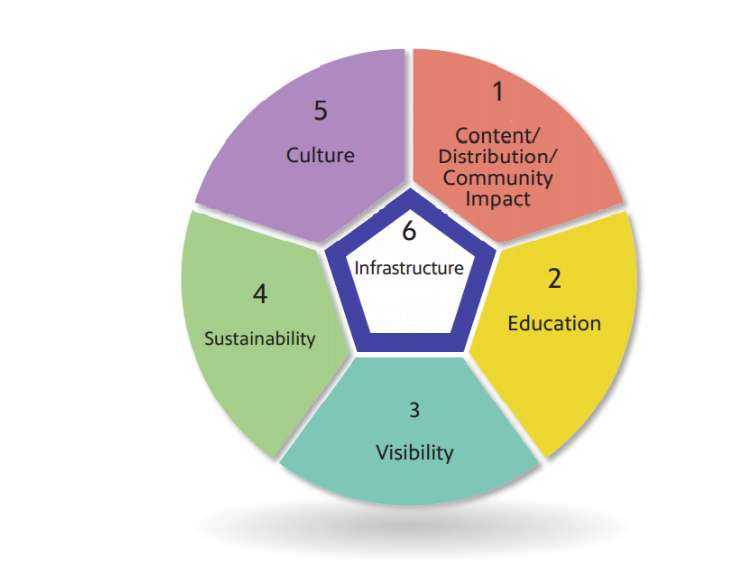 CONTENT
Align local content to move hearts and minds, enrich lives and strengthen community life.
Develop, integrate and prioritize multi-platform storytelling.
Drive capacity, discovery and innovation through data, technology and independent productions

EDUCATION & COMMUNITY IMPACT
Provide curriculum-based content to drive success in school and life for children 2-8 years old.
Engage our community in local and national content, as well as educational resources that can impact personal and civic life.
Support workforce development and career education with regional partners.

VISIBILITY
Achieve a high level of visibility and credibility on the local and national level.
Develop and implement a comprehensive marketing and communications plan.
Create more visibility of the WCTE-PBS brand in each of the 14 counties and with key stakeholders in the Upper Cumberland.

SUSTAINABILITY
Develop and implement an integrated business and organization model that is sustainable and fosters funding, innovation, collaborations, responsiveness, unity and cohesiveness.
Support and evolve WCTE's technical infrastructure.
Grow and diversify revenue streams.

CULTURE & ORGANIZATION
Invest in our people through education and ongoing training.
Create a PBS passionate internal culture reflective of our values.
Recognize and reward individual and team collaboration, innovation and success.