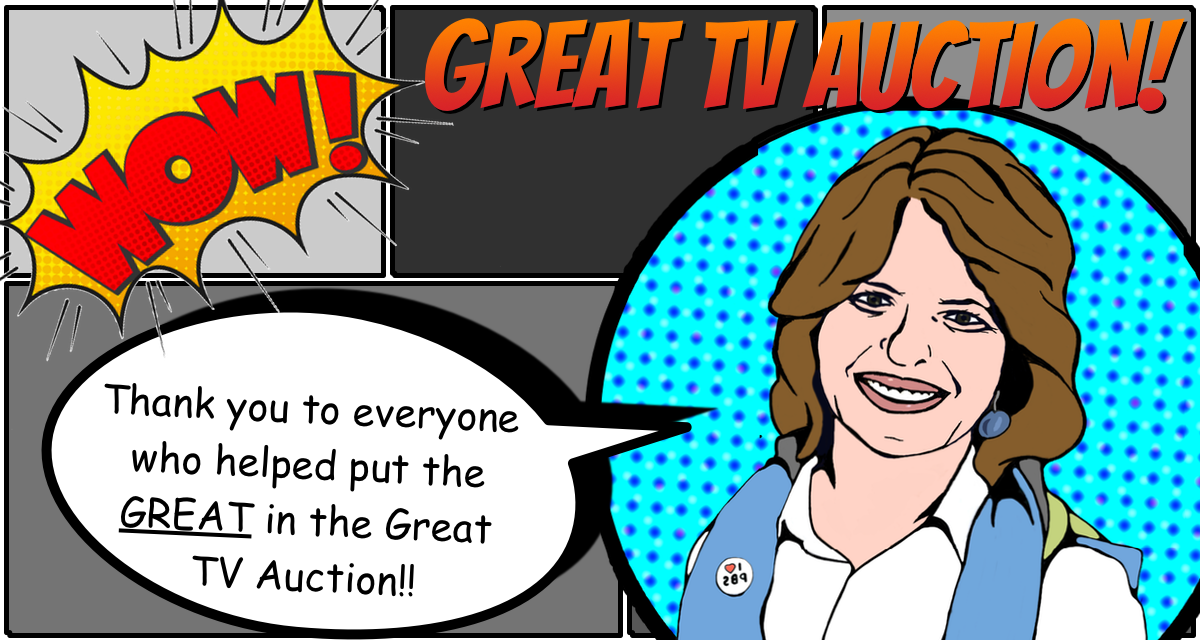 2020 Auction Dates
May 28th - May 31st
June 4th - June 7th
Each night from 7:00 pm - 11:30 pm CST
Information Lines:
Express Bid Line- (931) 528-2222
Pick Up & Pay Line- (931) 528-5019
10am-7pm (931) 528-2222 and 7-11pm(931) 525-1820
Schedule to Pick-up & Pay:
Location: Cookeville Performing Arts Center, 10 E Broad St, Cookeville, TN 38501
Dates:
May 29th - June 1st, 8:30 am - 7:00 pm CST
June 5th - June 8th, 8:30 am - 7:00 pm CST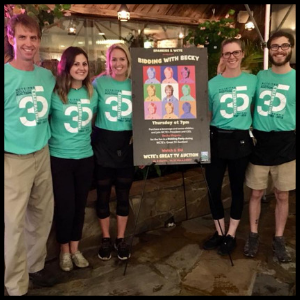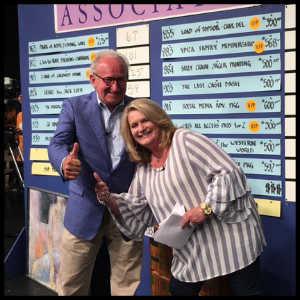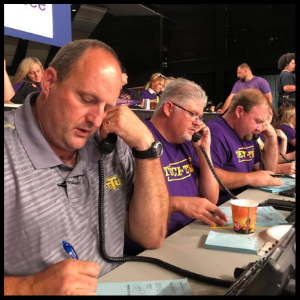 Why showcase your business at the Auction?
Why showcase your business? Advertise your business to over 1.6 MILLION VIEWERS!
Local viewers see and bid on your items
Your business receives great multi-media exposure!
The Auction may qualify your business for a federal tax benefit
What is the WCTE Great TV Auction?
Online Auction shared throughout Middle Tennessee and Southern Kentucky
A multi-night, live TV Auction and Online Auction throughout Middle Tennessee
An opportunity for businesses to showcase their goods and services
The single largest fundraiser for WCTE Upper Cumberland PBS, running over 30 years
The only televised PBS auction in Tennessee
Partner with WCTE
WCTE Upper Cumberland PBS remains committed to enhancing and improving the quality of life for residents throughout our viewing area. Join us in the Great TV Auction, where funds raised from the sale of items help us continue to provide quality programming and be a strong voice for the Upper Cumberland!
Follow us on Social Media and share your favorite items on Facebook or Twitter. Tag @WCTE for a live shout-out at the Great TV Auction!
How to Bid
To bid on products seen on the Great TV Auction, call the number listed on the bottom of your screen during the live broadcast. One of our phone bank operators will be standing by to take your call.
---
Express Bidding
The fastest and easiest way to bid is to register for an express bid number. Simply call the number listed at the bottom of the screen during the Great TV Auction to receive your Express Bidder Number.
WCTE has invested into a new Auction Database which will generate New Express Bid Numbers. Please be on the look out for a post card in the mail, with your NEW express bid numbers the week of May 15. Any and all previous X-Bid numbers will not work. If you have changed addresses or contact information please contact the station with your updated contact information.
---
Bidding Tips
Bid High! The high bid on the board may not necessarily be the last bid - we have approximately 20 operators taking bids at any given time, so you've got some competition out there. Bid high and leave the timid bidders behind.
Overbid! If you bid higher than the posted retail value of an item, not only do you increase your chances of winning, but if you do win, you'll receive extra overbid incentives! In addition, Budweiser will match your overbid with donations of up to $1,500 to WCTE! Everybody wins when you overbid!