Why showcase your business at the Auction?
Local viewers see and bid on your items
Your business receives great multi-media explosure
The Auction may qualify your business for a federal tax benefit
What is the WCTE Great TV Auction?
A multi-night, live TV Auction and Online Auction throughout Middle Tennessee
An opportunity for businesses to showcase their goods and services
The single largest fundraiser for WCTE Upper Cumberland PBS, running over 30 years
The only televised PBS auction in Tennessee
Partner with WCTE
WCTE Upper Cumberland PBS remains committed to enhancing and improving the quality of life for residents throughout our viewing area. Join us in the Great TV Auction, where funds raised from the sale of items help us continue to provide quality programming and be a strong voice for the Upper Cumberland!
Auction Sneak Peek - Round 1!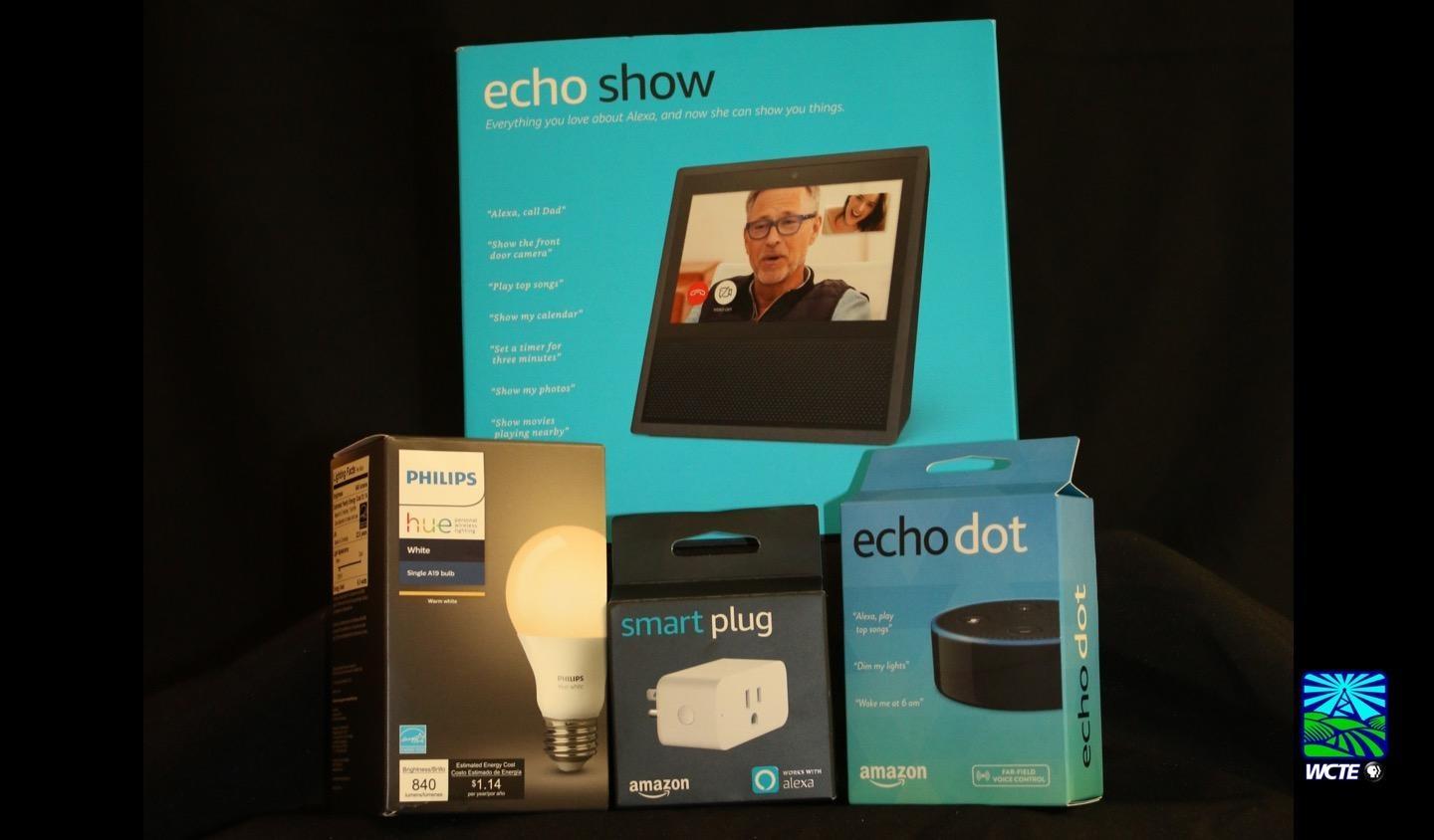 This voice activated technology pack includes; the Amazon plug, Phillips Hue Light, Echo Dot and Echo SHOW. This package brings you everything you love about Alexa!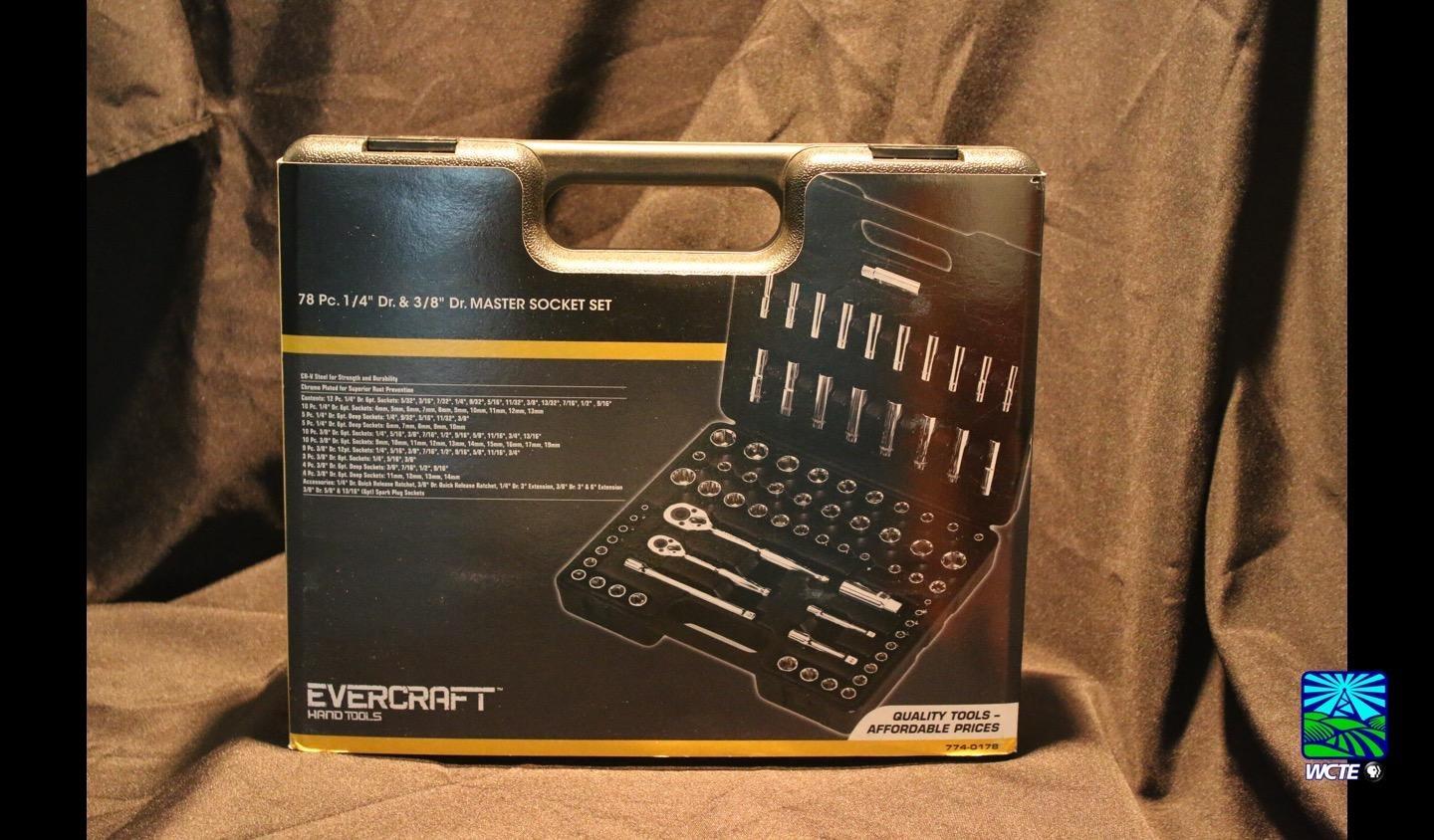 Tool Set - Napa Auto Parts
Napa Auto Parts Donated this Evercraft Hand Tool set. It's a 78-piece socket set that includes 1/4" drive and 3/8" drive master.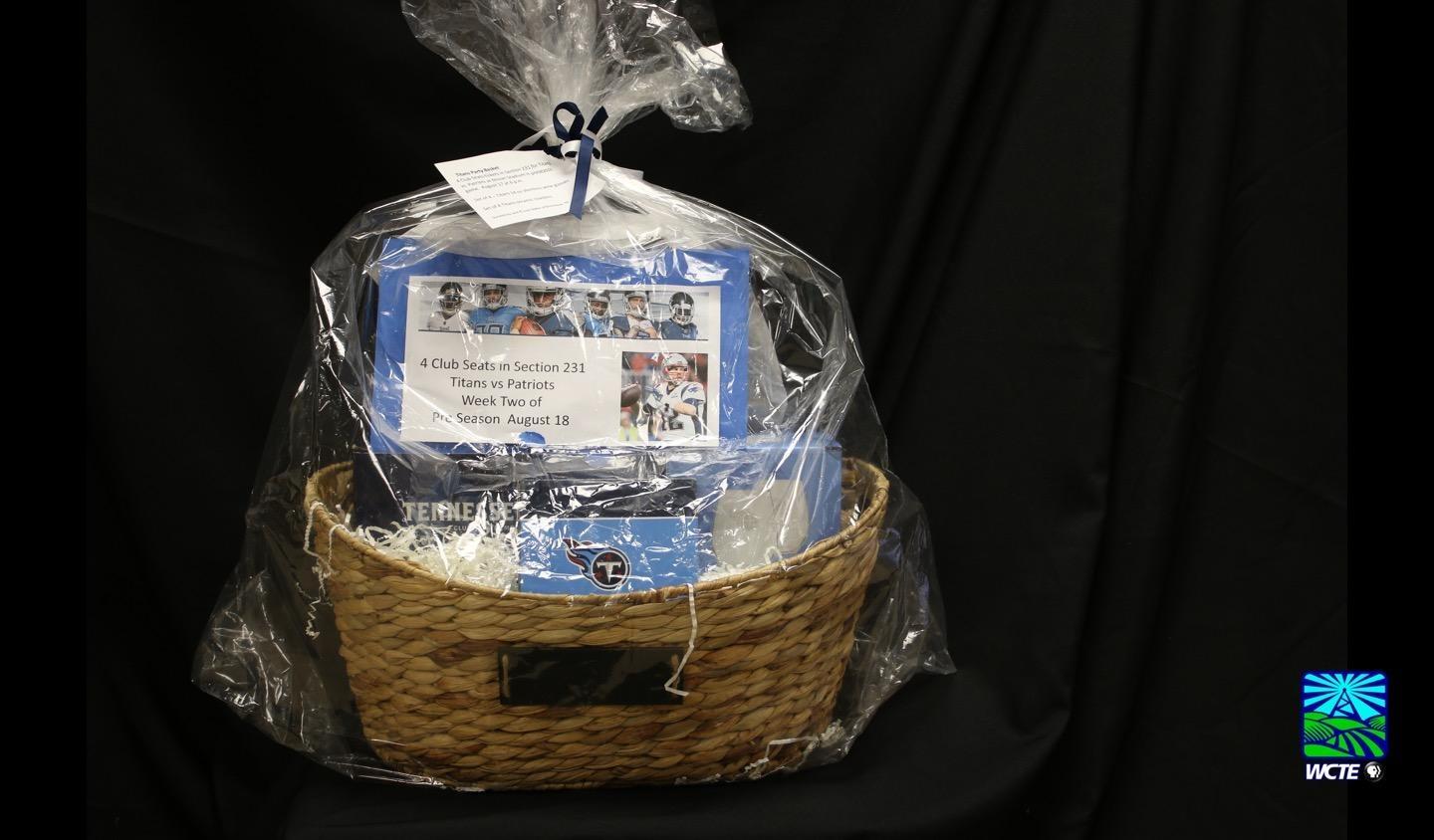 This basket is a dream for a true Titan's fan! See the TN Titans show off the new roster, coach, & enthusiasm in the Club Section 231 including 4 Patriot's Tickets at Nissan Field.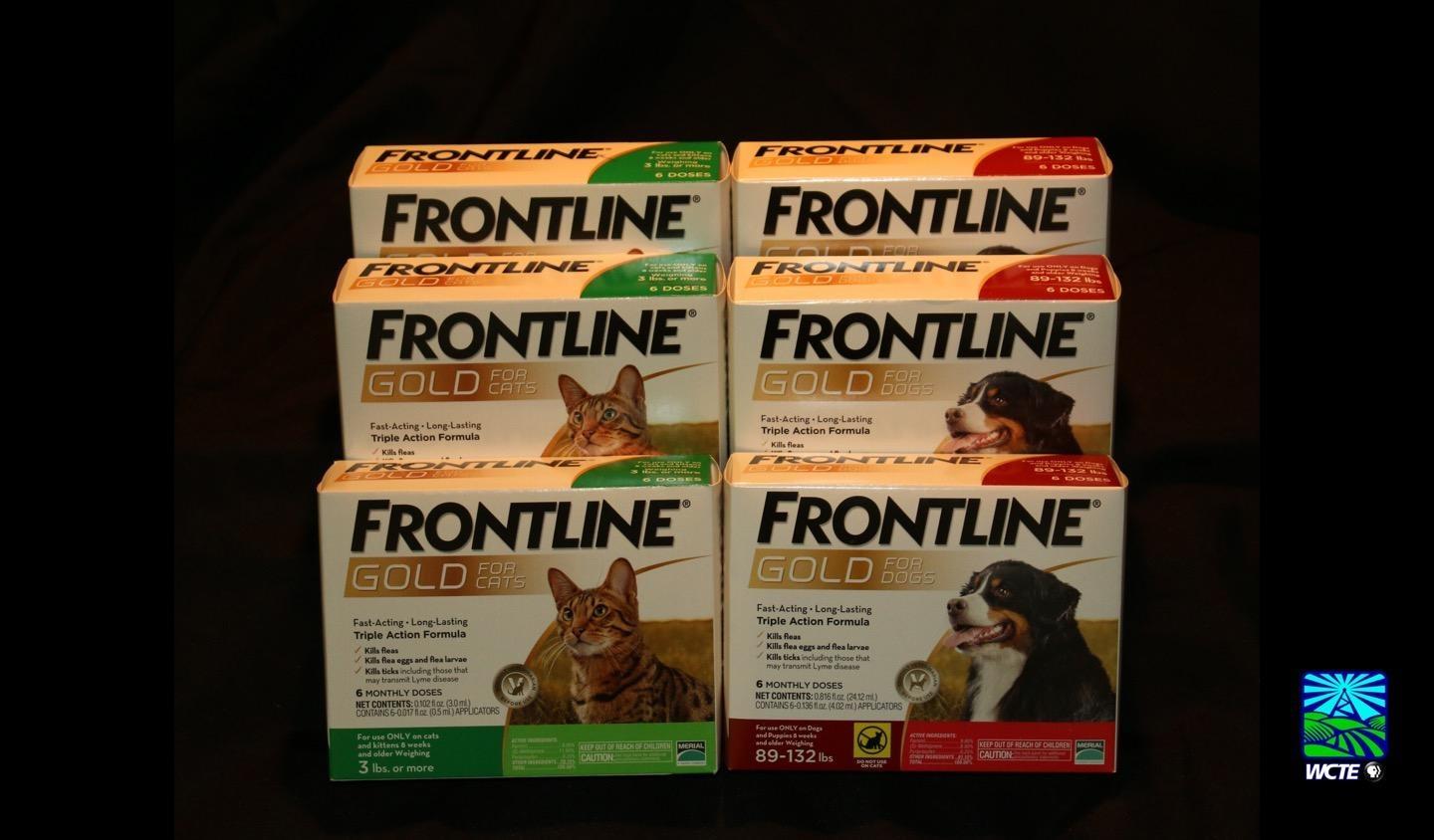 Frontline Gold for dogs weighing 89-132 pounds. Each box contains 6 doses. The Triple Action Formula- Kills Fleas, Flea Eggs & larvae, and kills Ticks.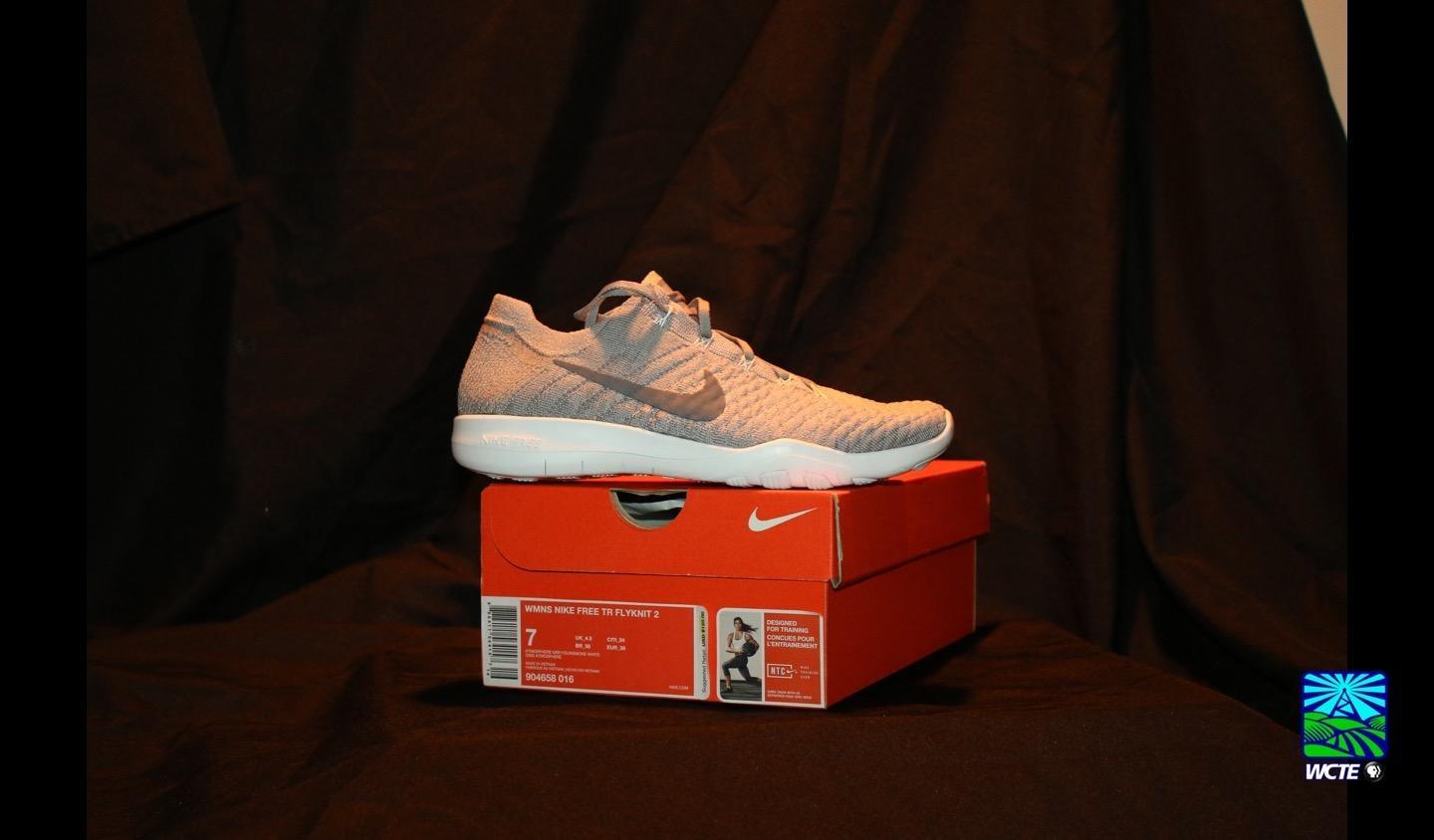 Nike Free RN Flyknit 2018 Women's Running Shoe Size 7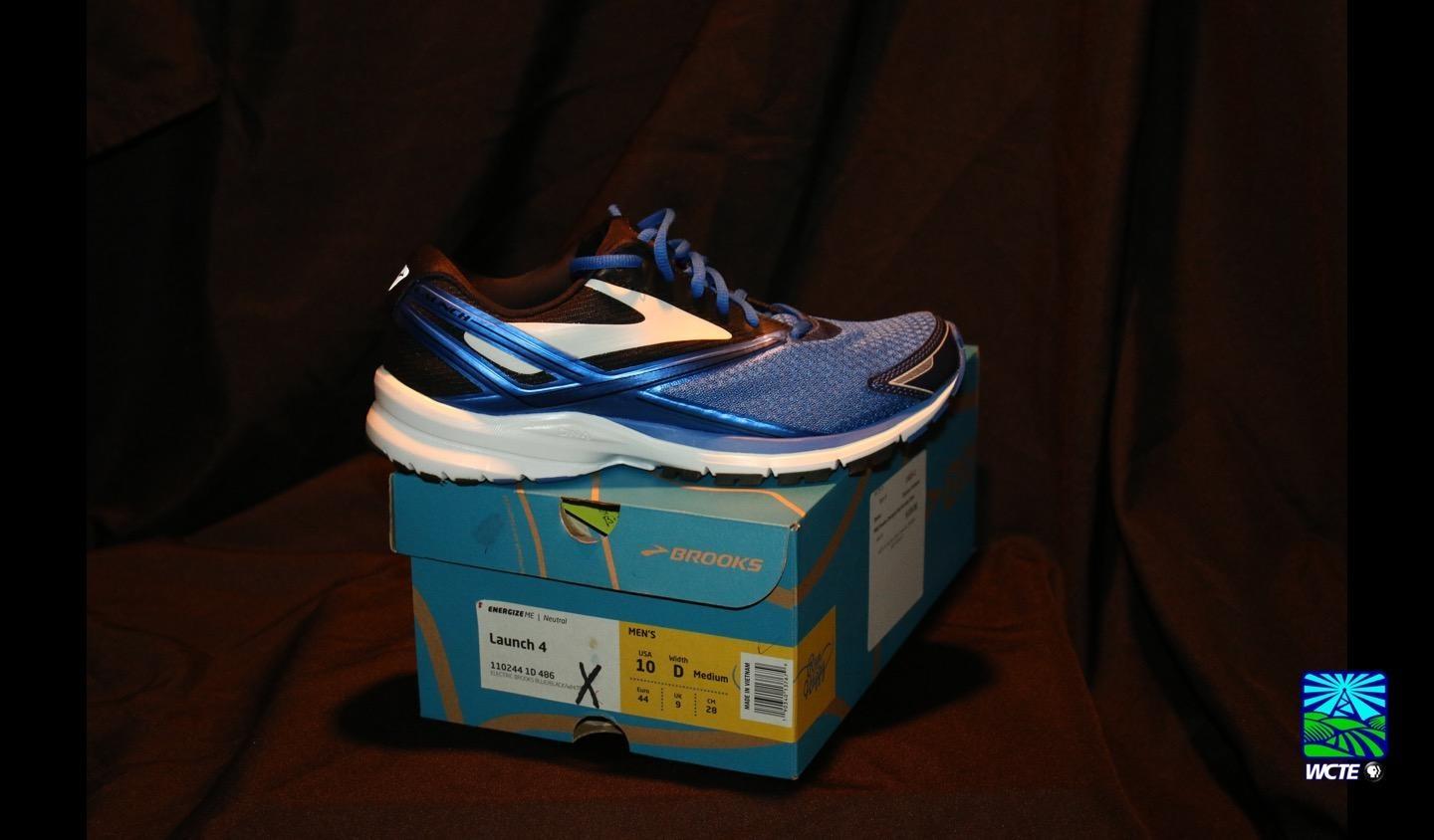 Filled with boundless energy, the Launch 4 is ready to take off on new adventures. These are a Men size 10 Electric Blue/black/and white Brooks Running shoes.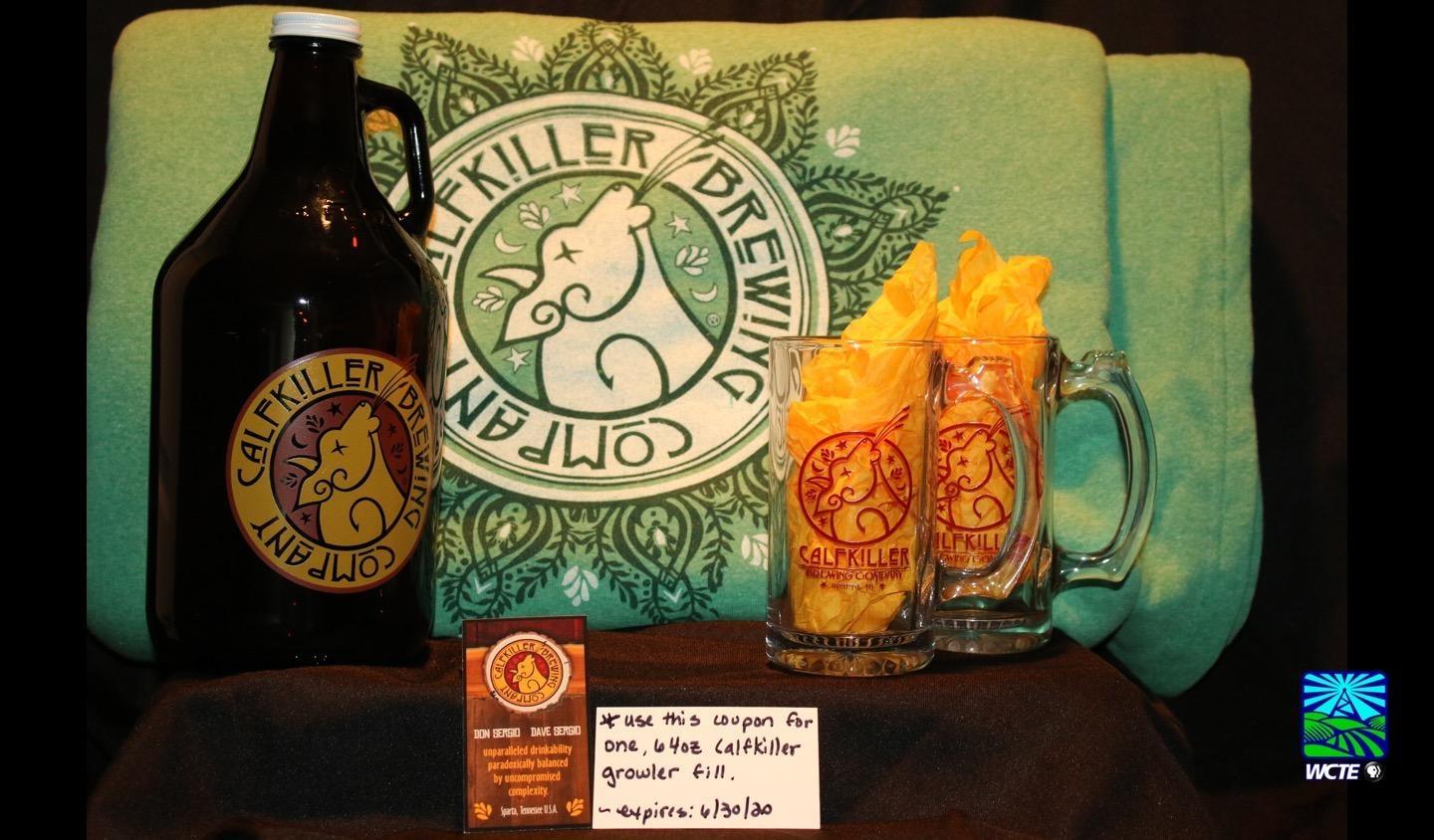 This is the ultimate gift set for a Calfkiller fan. This set includes an ultra-soft green Calfkiller blanket, 2 Calfkiller coffee mugs for sharing ,a 64oz growler, and more!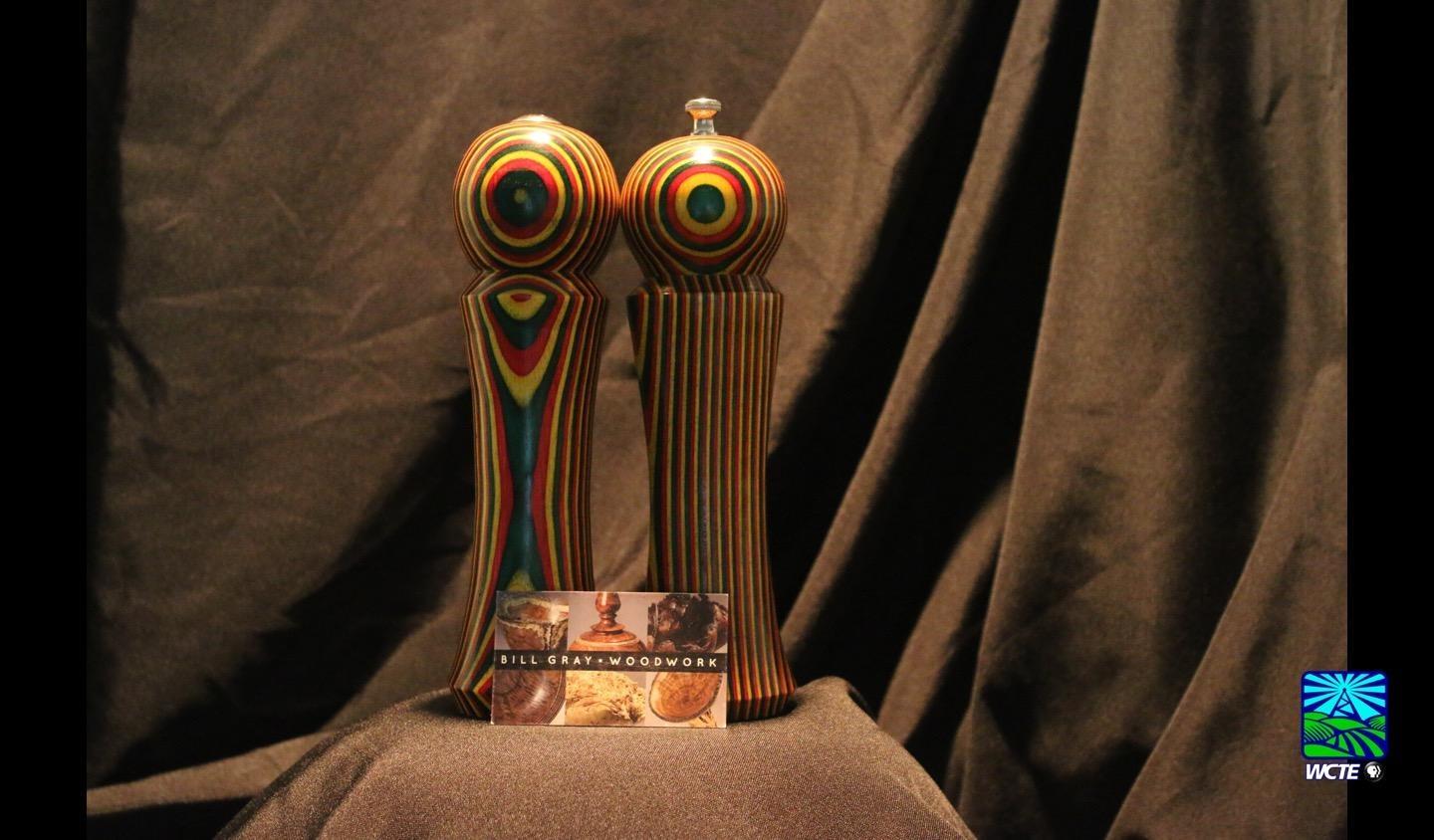 Handmade, salt shaker and pepper grinder donated by local woodworker Bill Gray. Created from color plywood, laminated and glued together forming beautiful and interesting colors!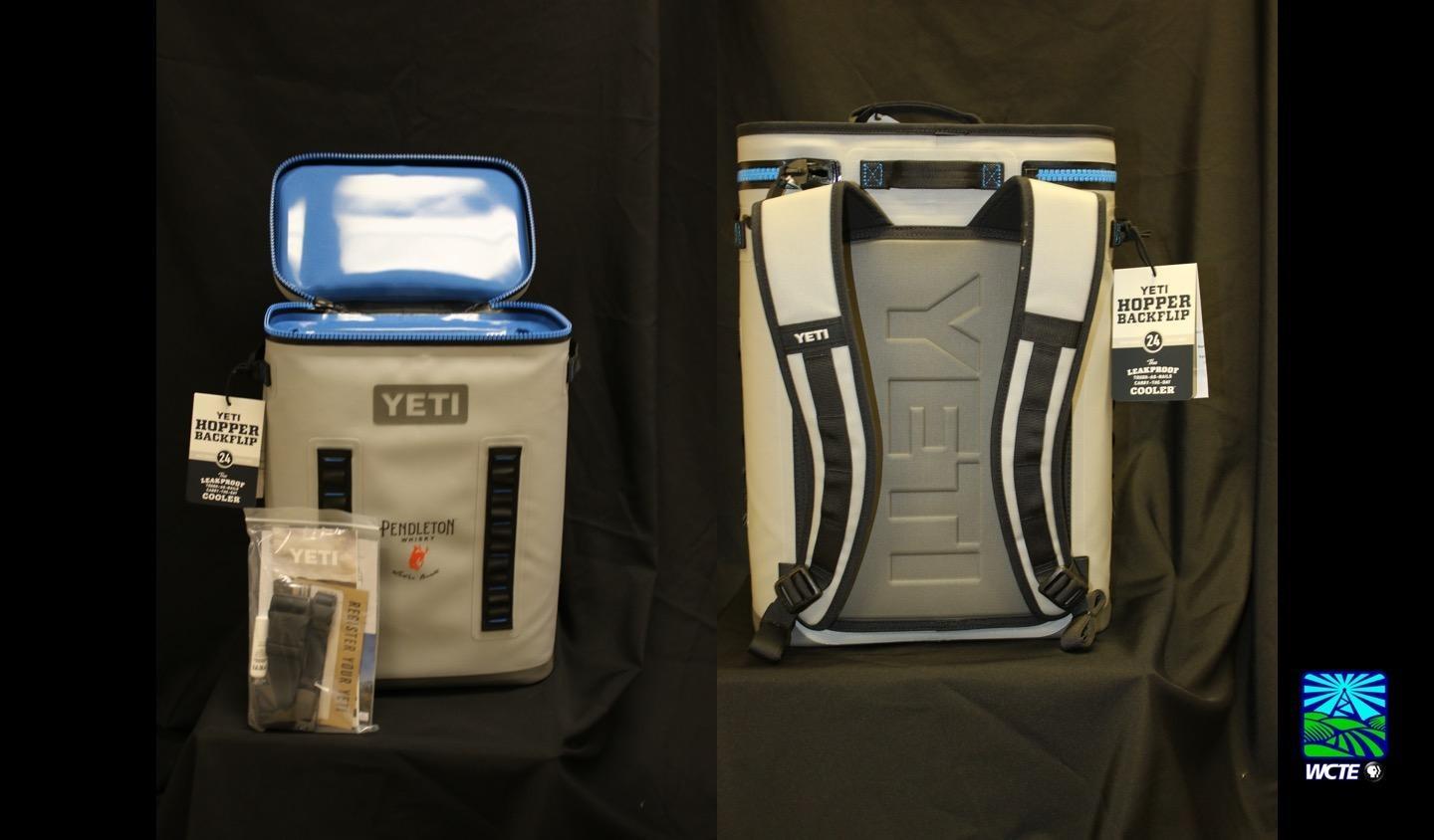 Part cooler, part backpack, the Hopper BackFlip 24 is Waterproof & resistant to mildew, punctures, & UV rays. The insulation offers superior cold-holding to other soft coolers.
Sports collection package features a signed jersey from Phoenix Suns Shawn Marion, 2005-2006 NBA Championship Semi-Finalist. Also 8x10 framed official photo mid-dunk and playbook!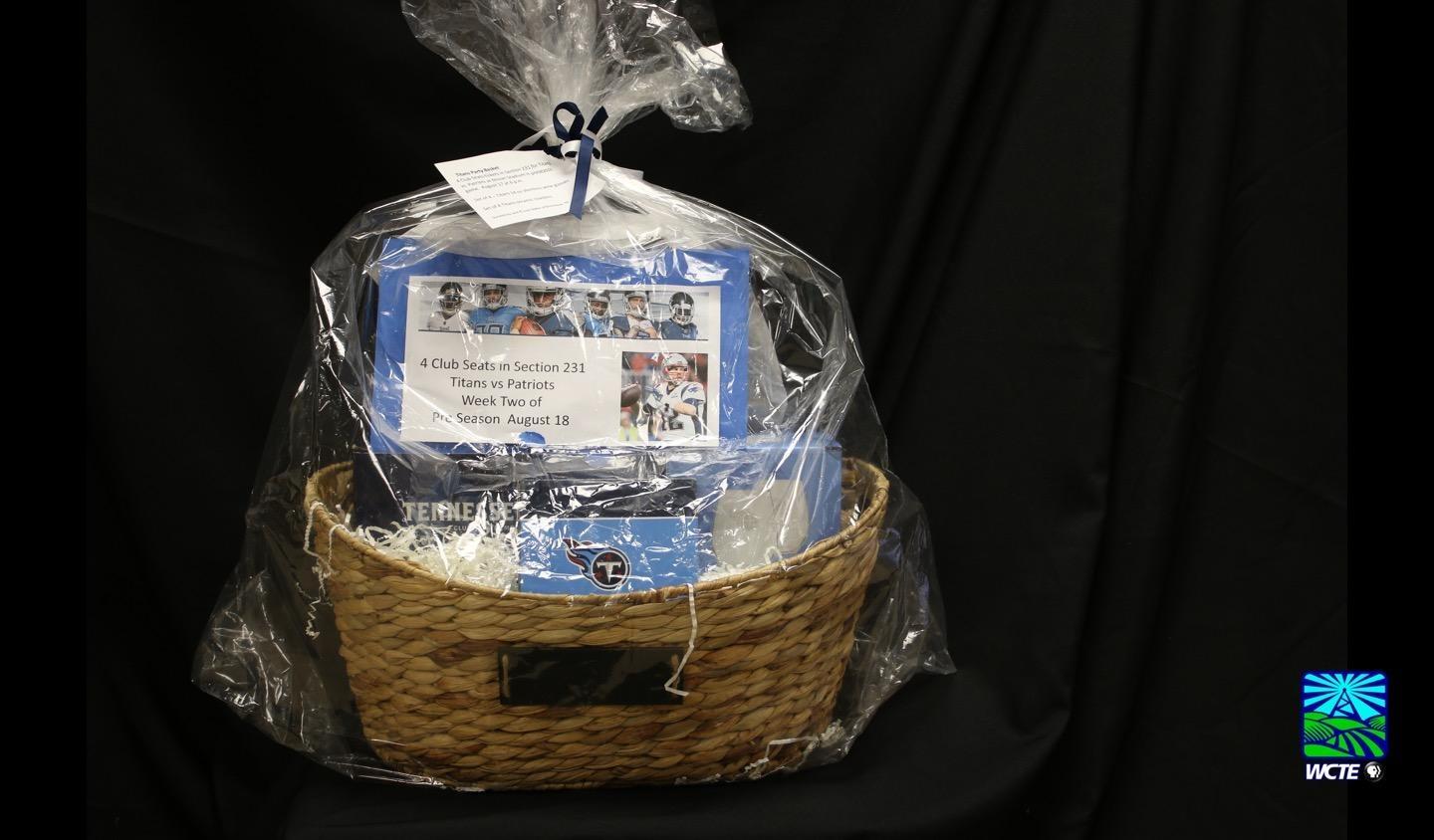 This is the ultimate TN Titans fan basket! Includes 4 Club seat tickets to the Pittsburg Steelers Pre-season game. Also contains Kevin Dyson and Jurrell Casey bobbleheads and more!
---
JUNE 6th-9th & JUNE 13th-16th
WCTE will host our BIGGEST event of the year is The Great TV Auction, an eight night event. This popular community occasion will be broadcast LIVE reaching 1.3 MILLION+ viewers. Items donated from local and corporate businesses will be showcased On-Air and auctioned off to the highest bidder
 
Be sure to be on the lookout for the exclusive Great TV Auction shirts for sale this year.

Follow us on Social Media for more Sneak Peeks and First Glances!
Share your favorite items on Facebook or Twitter and tag @WCTE for a live shout-out at the Great TV Auction!
How to Bid
To bid on products seen on the Great TV Auction, call the number listed on the bottom of your screen during the live broadcast. One of our phone bank operators will be standing by to take your call.
---
Express Bidding
The fastest and easiest way to bid is to register for an express bid number. Simply call the number listed at the bottom of the screen during the Great TV Auction to receive your Express Bidder Number.
WCTE has invested into a new Auction Database which will generate New Express Bid Numbers. Please be on the look out for a post card in the mail, with your NEW express bid numbers the week of May 15. Any and all previous X-Bid numbers will not work. If you have changed addresses or contact information please contact the station with your updated contact information.
---
Bidding Tips
Bid High!
The high bid on the board may not necessarily be the last bid - we have approximately 20 operators taking bids at any given time, so you've got some competition out there. Bid high and leave the timid bidders behind.
Overbid!
If you bid higher than the posted retail value of an item, not only do you increase your chances of winning, but if you do win, you'll receive extra overbid incentives! In addition, Budweiser will match your overbid with donations of up to $1,500 to WCTE! Everybody wins when you overbid!