WCTE's Blues & Brews: Self-guided Brew Tour!
In lieu of an in-person festival WCTE's Blues and Brews presents a virtual beer fundraiser complete with engaging zoom social meet-ups, a variety of beer sampling and an adventure pass that will take you to new and exciting places all over the Upper Cumberland where craft beer is abundant. This event is sure to engage the beer enthusiast in all of us!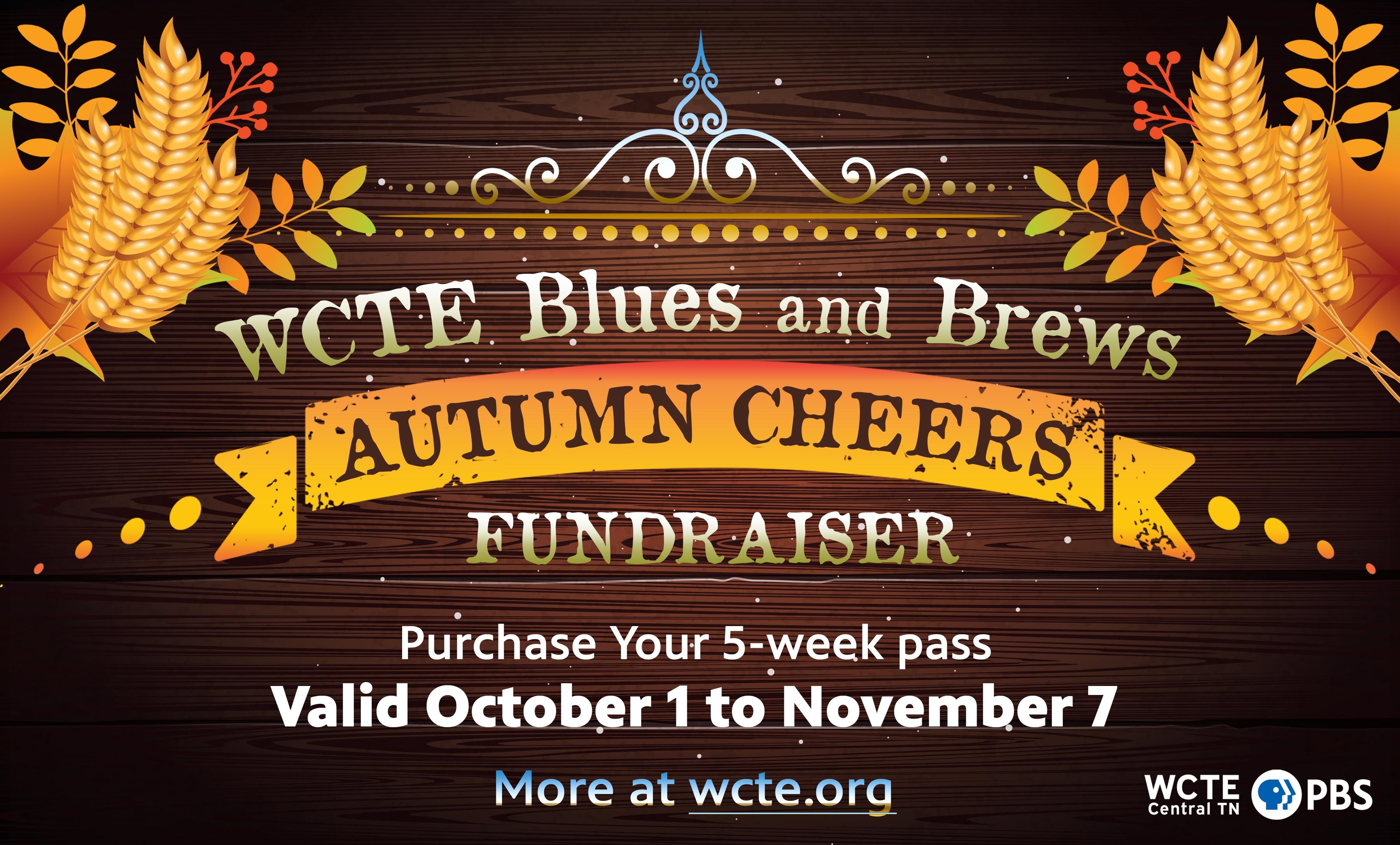 Tickets go on sale October 1 and are sold through October 20th! Ticket holders have till November 7th to redeem tickets.
Don't delay, purchase your ticket today!
Proceeds from the Craft Beer Fundraiser supports WCTE PBS!
General Information & Frequently Asked Questions
TICKETS / ZOOM SOCIAL
Ticket Price: $37.00
Zoom Beer Socials: (Dates still being confirmed)

"Talk to a Brewer Zoom Call" on October 22nd or 23rd at 7 PM and
"Talk to a Home Brewer Zoom Call" on October 28th or 29th at 7 PM

Purchase Includes: Variety 6-pack of craft beer, an Adventure Pass to three locations where you will redeem for one full beer (+ samples) and two fun and engaging zoom calls, one with homebrews and the other with breweries!
Ticket Holders: Blues and Brews ticket holders will automatically be entered to win a two-night Staycation a the beautiful 6000 acre Edgar Evins State Park!! Your stay is good for any two nights, excluding holidays, and must be used before June 30th, 2021.
IMPORTANT INFORMATION
THIS EVENT IS 21+ ABSOLUTELY NO ONE UNDER THIS AGE WILL BE PERMITTED TO PURCHASE TICKETS. YOU MUST HAVE YOUR ID WITH YOU TO PICKUP YOUR PURCHASED TICKET AND ITEMS.
Tickets are good through November 7th
Ticket price $37.00
This ticket includes an assorted variety of 6 beers.
Ticket price includes an Adventure Beer Pass which includes an assortment of coupons from local breweries, pubs and more. Each location will have 3 featured beers and the coupon is good for one of the three featured beers.

Ticket holders will enjoy participating in two featured Zoom events one Home Brewer Zoom night and the second night an opportunity to talk with actual breweries. The zoom call will offer insight into the brewing process as a hobby and as a business.
PICK-UP INSTRUCTIONS
Pick-ups start October 1st
Pick-ups can be scheduled by calling Sam Gray at 931-528-2222 ext. 304 or emailing sgray@wcte.org
Once a ticket has been purchased a WCTE staff member will send an email confirming your pick-up time.
Pick-up times will be available Monday-Friday from 9 AM to 3 PM until October 20th.
Adventure Pass Breweries, Restaurants, and Bars