Well, that's a wrap on WCTE PBS's 40th annual Great TV Auction! This year's Auction fundraiser event was not only fun and exciting, but it allowed so many of you, our community, to support WCTE PBS, a public television station that provides educational and informative programming to the community.
The event ran from June 3-11, and included an online auction and nightly showcase from June 7-11. This year's event was even more exciting and engaging than previous ones, with a range of unique items up for auction and an impressive lineup of nightly showcases. By participating in this event, attendees not only received great deals on items they wanted, but they are also helping to ensure that WCTE PBS can continue to provide valuable content to viewers of all ages.
Sponsored by Budweiser of Cookeville, the donate now button is an easy to support WCTE PBS, and helps to make the Great TV Auction fundraiser event a success. Not only does every dollar donated go directly towards supporting the programming and services provided by WCTE PBS, but the generous matching donation from Budweiser of Cookeville means that each donation can go even further in making a positive impact. By clicking the donate now button and making a contribution, you are helping to ensure that WCTE PBS continues to provide high-quality educational and cultural programming to viewers throughout our community.
Auction with Avery June 8, 7 pm Spankies in Cookeville Thanks to everyone who came out for our 'Auction with Avery' event at Spankies on June 8th! This fun event for auction enthusiasts provided an opportunity to watch the live auction showcase with friends while bidding on a wide variety of items.
Congratulations to everyone who participated in this year's Auction Challenge, sponsored by Cumberland County Playhouse
The Auction Challenge was a fantastic opportunity for those who love to compete and win big prizes. Each night two contestants had the chance to participate in Traditional Minute to Win It Games, giving them the opportunity to showcase their skills and potentially win big on live television. Each night of the showcase, one winner took home a fabulous destination adventure trip to an Elite Island Resort.
How to Play:
Contestants will bid online for a chance to

play.

The two highest bidders each night will compete on live television

Contestants will compete in a minimum of 3 "Minute to Win It" games per night, maybe more.

The contestant with the most points at the end of the night wins

To break a tie a game of Rock, Paper, Scissors will determine the winner.

Any age can play, minors must be accompanied by an adult.

Dress Up, it makes it more fun!

Trips are subject to a required nightly supplement fee.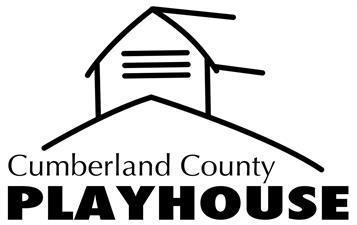 Advertise your business to over 1.3 MILLION VIEWERS!
Your business will be featured on the longest running and largest station fundraiser in history!
Build brand awareness with buyers through the Online Auction & TV Showcase
Get buyers into your store or using your service
Your business receives great multi-media exposure through online streaming on social media and websites, plus broadcast over the air
Your donation supports WCTE PBS Central Tennessee
The Great TV Auction has showcased 100's of businesses and sold 1000's of items donated by local businesses since the first auction in 1983.
The Auction fundraiser has grown into a 9 day, 24/7 online auction with an on-air, LIVE, multi-night showcase.
The online auction launched in 2020 and quickly gained over 2,000 active bidders that placed multiple bids on multiple items!
The auction is a great opportunity for businesses to showcase their goods and services.
This is the single largest fundraiser for

WCTE PBS Central Tennessee
Need Information or Questions?
If you have questions about the Auction, as well as how to donate items, give us a call. We're happy to help! Please email acarl@wcte.org or call 931-528-2222, ex 304.
Follow us on Social Media and share your favorite items on Facebook or Twitter. Tag @WCTE for a live shout-out at the Great TV Auction!