Meet the Artist - Paula Rodgers

Paula W Rodgers has lived in Cookeville for over 30 years. She works daily in the dental arts as well as experimenting with fibers at any opportunity. Paula studied surface design, weaving and digital manipulation under Jeanne Brady and Jessica Jones ( Appalachian Center for Crafts) , weaving with Amy Putansu (Penland & Cloth-Fiber) , India Flint ( on-line courses ) as well as independent research. She is presently concentrating on shibori weaving techniques, ecoprinting and natural dyes on silk and linen.

"In 1998 I began learning the art of dying silks to use in worship. After 10 years of self instruction I was able to take formal instruction at Appalachian Center for Crafts (ACC). Weaving was added to fiber manipulation and the interest in natural dyes was introduced. For the last 10 years I have continued taking classes when able and enjoy both the exploratory part of art as well as perfecting skills already learned."
Her works have been shown in Cookeville Art Gallery, Penland student exhibit , St Louis Student Art show, Art Prowl and Peachtree Learning Center.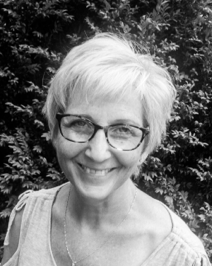 Meet the Artist - Heide Weidner

Heide Weidner has been working with clay since she studied ceramics at the University of Southern Indiana in the 1980s. While most of her pieces are done on the wheel, she especially enjoys making clay objects by hand. Hand-built pottery is also her favorite mode of teaching. She says about her work:

"Clay appeals to me. It is of the earth and over the years has absorbed parts of its surroundings: minerals, quartz, metal oxides, organic matter, and water. In other words, it is much like human beings that grow up and share in whoever and whatever touches them. When you lift up a cup or a plate—or whatever it is the artist made of clay—you are reminded of yourself and your endless possibilities."

Her part in the upcoming exhibit at WCTE has the title "Tea for Two." Here she explores a variety of pouring vessels, some made on the wheel and some built by hand. All are meant to be used and enjoyed.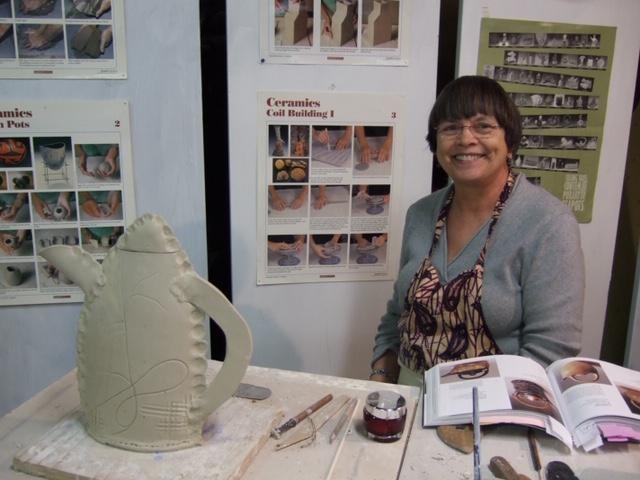 Artists in the Lobby - Sneak Peek